Let me tell you about The Witness.
It's $40. It's on steam and PS4. It is incredible in ways I can not even start to explain but I will try.
At its core it is a puzzle game. There is no combat, jumping, or interactions with anything other then these line puzzles. You walk up to these panels and begin at a starting point and work to the obvious ending point. But then it stops being so obvious. The puzzles develop rules. This is the most I will say about The Witness.

This game has made me feel like the biggest idiot. I have said things like, " I give up." " I will never beat this". "What a waste of money."
But what comes with frustration like that's comes a sense of accomplishment that can not be felt from any other game. There may be a comparison to like Portal here but even portal has clear objectives and a set path you follow. This does not. There is a moment when I stumbled onto the biggest surprise the island has to offer and my mind went to a place I didn't know existed. I never knew being alone in ghost world with my thoughts and the pure beauty and silence of this island took me to this solution that will never be duplicated.

This is a once in a lifetime experience that you all should try it you are the least bit intrigued.
Sergeant





Posts

: 474


Join date

: 2013-06-07


Age

: 31


Location

: Pennsylvania


GamerTag

: PSN.....Evolrevel



Wow, that is a pretty strong recommendation. Think I'll have to check this out at some point.
_________________
"Console A sucks! Console B is way better and never has problems!
I don't know how to build a cheap PC that out performs both! Rabble rabble!!"

Current PS4 Games: Dirt, Paragon, Fallout 4, Dark Souls 3
Current Clan Rank: Clan Adviser

Clan Founder (aka DarkHorse)
Clan Advisor





Posts

: 8557


Join date

: 2008-03-21


Age

: 38


Location

: Kosciusko, MS


GamerTag

: PSN: Interseptor_



I plan on getting it when the price drops but from what I am seeing it does look really good.
_________________
Please Excuse My Panzish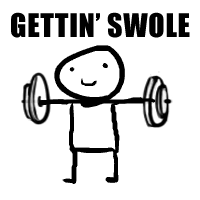 "Dream as if you'll live forever. Live as if you'll die tomorrow." James Dean
Sergeant Major





Posts

: 1821


Join date

: 2010-02-25


Age

: 25


Location

: Kansas City, MO


GamerTag

: XBOX: S7 Panzer STEAM: TinCrow




---
Permissions in this forum:
You
cannot
reply to topics in this forum