So my husband and I are looking to build a gaming PC but we're kinda on a budget. Can't really afford more than a grand, anyone know where I can get some good deals?

Sergeant





Posts

: 416


Join date

: 2014-11-05


Age

: 28


Location

: Iowa


GamerTag

: S7 Ragnarok



Are you including monitor and peripherals in that cost?
$1,000 can build you a pretty awesome PC (alone).

https://pcpartpicker.com is a great resource. Their Build Guides are helpful, and immediately give you a good basic idea of price.

Here's an example build I saw on the 1st page:
https://pcpartpicker.com/guide/pWzKHx/800-gaming-pc-nvidiaintel

Solid build overall, even has a SSD.

That would leave you with a decent budget to get a monitor and still be at $1k.

_________________
Clan History: R6 Vegas XO, Chromehounds XO, GoW 1 GC, Homefront XO, GoW 3 GC, Halo 4 GC, COD Ghosts Warrant Officer
***Pwning OC since 2/5/2006
Colonel





Posts

: 7902


Join date

: 2010-02-28


Age

: 28


Location

: Spokane, WA


GamerTag

: AtrumX



Yeah that second link is a solid build. Another questions is if you want AMD or Intel for your CPU if you go AMD you can probably squeeze out a better GPU from either Nvidia or AMD.
_________________
Please Excuse My Panzish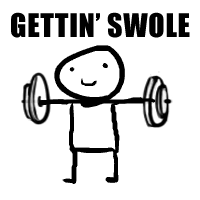 "Dream as if you'll live forever. Live as if you'll die tomorrow." James Dean
Sergeant Major





Posts

: 1820


Join date

: 2010-02-25


Age

: 25


Location

: Kansas City, MO


GamerTag

: XBOX: S7 Panzer STEAM: TinCrow




Similar topics
---
Permissions in this forum:
You
cannot
reply to topics in this forum