i just got ark for the pc and I must say the is a lot of stuff to do and I rather like the idea of running for my life for a t-rex but I think the game is built for groups of people and I wanted to know did anyone else jump the gun and get it for pc



Posts

: 31


Join date

: 2015-01-18


Age

: 29


Location

: tn


GamerTag

: FuBARM0nK



I watched the big tournament they had, game looks pretty fun. I didn't pick it up and don't plan to any time soon - but taming and riding dinosaurs in a survival game is great.
_________________
Clan History: R6 Vegas XO, Chromehounds XO, GoW 1 GC, Homefront XO, GoW 3 GC, Halo 4 GC, COD Ghosts Warrant Officer
***Pwning OC since 2/5/2006
Colonel





Posts

: 7924


Join date

: 2010-02-28


Age

: 28


Location

: Spokane, WA


GamerTag

: AtrumX



I play it almost daily with college friends. Probably one of the best sandbox games I have ever played with at least 2 updates a week. I purchases it back in late July so its awesome to see how the game has matured while still being in beta. Its defiantly one of those games where big groups makes all the difference as PvP servers give that extra flare of fun. I also believe controller integration is already a solid choice but I always stick to the keyboard and mouse.
_________________
Please Excuse My Panzish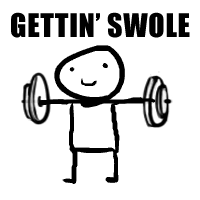 "Dream as if you'll live forever. Live as if you'll die tomorrow." James Dean
Sergeant Major





Posts

: 1821


Join date

: 2010-02-25


Age

: 25


Location

: Kansas City, MO


GamerTag

: XBOX: S7 Panzer STEAM: TinCrow



I've been thinking about getting it. But as the game is best played with groups and since I don't know many people who have played it/still play it, I've just opted out of buying it for now. I probably wouldn't get it any time soon now as I have too many other games to play and there's also the rush of games coming this Holiday.

_________________

Current PS4 Game(s): The Last of Us RM
Current 3DS Game(s): Pokemon Sun

Sergeant Major





Posts

: 1800


Join date

: 2012-04-24


Age

: 27


GamerTag

: Xpert2010




---
Permissions in this forum:
You
cannot
reply to topics in this forum