Does anybody else feel like this has to be one of the best years in gaming?
I was talking with a friend of mine about this and just thinking about what has already come out and what is about too.
We have Fallout 4, Gears of War Remastered, Metal Gear Solid 5, Tomb Raider, Uncharted Collection, Rainbow Six Seige, No Man's Sky, Halo 5, Rare Collection, Battlefront, Super Mario Maker, and all your other annual properties and smaller indie titles.
Holy sh1t. Just thinking about it and my wallet hurt.
It's so cool to be able to enjoy all these things. Even if you prefer Xbone or PS4 or PC or even Nintendo, it's a win for us.
Sergeant





Posts

: 474


Join date

: 2013-06-07


Age

: 31


Location

: Pennsylvania


GamerTag

: PSN.....Evolrevel



I was thinking the same thing. IDK about one of the best, but it's definitely a solid year. I'm excited.
_________________
Clan History: R6 Vegas XO, Chromehounds XO, GoW 1 GC, Homefront XO, GoW 3 GC, Halo 4 GC, COD Ghosts Warrant Officer
***Pwning OC since 2/5/2006
Colonel





Posts

: 7924


Join date

: 2010-02-28


Age

: 28


Location

: Spokane, WA


GamerTag

: AtrumX



Kinda hoping some of the stuff I don't have that's come out over the last year or so gets some good pricing on Prime Day.
_________________
~~Wife: Yup, I'd shoot you in the leg, cuz then we'd have a crawler.~~
~~Star Wars is like Dirty Dancing for dudes. Nobody puts Chewbacca in a corner, okay?~~
XBL GT: S7 SockPuppet / 
PSN ID: DeadSockPuppet
Current  Command: None
Clan Command History: Gears of War 3 XO, MW3 Warrant Officer W2
Current PS4 Games: Diablo 3, Fortnite BT, The Division
Current Xbox 360 Games: None
Catch me playing on twitch.tv/deadsockpuppet
Sergeant Major





Game Command

: GOW3 XO, MW3 W2


Posts

: 6782


Join date

: 2010-03-01


Age

: 38


Location

: Hudsonville, MI


GamerTag

: S7 SockPuppet / DeadSockPuppet



I wouldn't call it the best year, but it looks like we do have some nice titles coming around the holidays. Haven't decided on what games I want to get, but I don't want to be buying too many games as I won't have the time to play all of them.

_________________

Current PS4 Game(s): The Last of Us RM
Current 3DS Game(s): Pokemon Sun

Sergeant Major





Posts

: 1800


Join date

: 2012-04-24


Age

: 27


GamerTag

: Xpert2010



My list of this year is bigger from last year.

1. fallout 4
2. halo 5
3. cod
4.rare replay
5. cant remember this one
_________________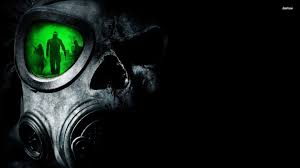 Sergeant





Posts

: 402


Join date

: 2014-12-14


Age

: 31


Location

: Michigan


GamerTag

: S7 Plague




---
Permissions in this forum:
You
cannot
reply to topics in this forum