Since most of the people I talk to or read on here are getting it. Should I get it I like bf4 and loved bf3 I'm just little off towards the fact I can't snipe helo pilots any more. Plus I would be mostly solo during the day.
Sergeant





Posts

: 402


Join date

: 2014-12-14


Age

: 30


Location

: Michigan


GamerTag

: S7 Plague



battlefields are always better with friends.

i know i cant wait for it to come out have it paid off and plan on playing it a good amount the only trouble is battlefields in this clan normally only last a few months at most as their always seems to be big bugs that make people rage quit the game now if they have fixed it and the release goes ok i can see this one lasting much longer as the alpha and betas were fun.
_________________
Clan Founder
Brigadier General





Posts

: 10479


Join date

: 2008-11-10


Age

: 29


Location

: El Paso Tx


GamerTag

: S7 Sticky



I'm getting it, I'm just going to wait a bit before I purchase it. I still play bf4 too but it's hard to fit the time in with the other games I have and work and stuff. The beta I thought was really fun and I like the earn cash to purchase weapons.

Guest

Guest





wish i got to play the beta but didnt have the time. plus i hear the netcode is back in hardline or at lest the beta version
_________________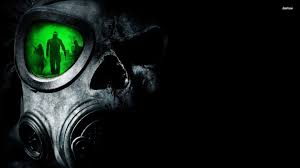 Sergeant





Posts

: 402


Join date

: 2014-12-14


Age

: 30


Location

: Michigan


GamerTag

: S7 Plague



If the XBOX boys are getting it then I will pick it up as well
_________________
Colonel





Posts

: 2127


Join date

: 2008-03-26


Age

: 53


Location

: Xperts Mom's House


GamerTag

: Uncle Charles



For me it entirely depends on if there is a pregame lobby where more than 4 players can group up before entering a game.  I like the gameplay of the series but having to join in progress, getting thrown on the wrong team, and spending most of my time checking to see if it will allow to switch sides yet really annoys me.  I'm holding off at least until I hear if they've fixed that - I didn't play the beta so I don't know.
_________________



Posts

: 5771


Join date

: 2010-02-25


Age

: 37


Location

: Oklahoma City


GamerTag

: S7 Coolhand



---
Permissions in this forum:
You
cannot
reply to topics in this forum