Hey i like the inferno but should i use a sight n which one plus how should i play with it rushing r laid back
Corporal





Posts

: 224


Join date

: 2015-02-16


Age

: 31


Location

: Houston


GamerTag

: CALi3PRiM3



I use it as my go to bal since If I get bored of anchor on dom I can hip fire While I rush. But I use forgrip reddot and quickdraw or what it's called. But use what you like the most that helps you while you rush or anchor
_________________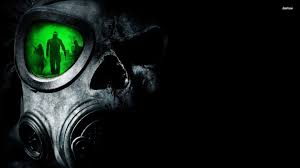 Sergeant





Posts

: 402


Join date

: 2014-12-14


Age

: 30


Location

: Michigan


GamerTag

: S7 Plague



I don't use the sight. Forgrip and Extended mags for a 2 attachment set-up and foregrip, Exended Mags, and Quick Draw grip for 3 attachment setups. It spits out a lot of ammo (it was already the fastest AR) and I find the extended mags help a lot (plus you start with more ammo in reserve and don't necessarily need scavenger).


~mrmiller
_________________
We are a brotherhood bound by honor, our strength is in our numbers, we are S7!
*General Disclaimer- I can't type or spell
Clan Founder
Brigadier General





Posts

: 6143


Join date

: 2008-03-19


Location

: Oklahoma


GamerTag

: mrmiller



S7 mrmiller wrote:I don't use the sight. Forgrip and Extended mags for a 2 attachment set-up and foregrip, Exended Mags, and Quick Draw grip for 3 attachment setups. It spits out a lot of ammo (it was already the fastest AR) and I find the extended mags help a lot (plus you start with more ammo in reserve and don't necessarily need scavenger).


~mrmiller
This is how I will set it up once I have it.  AR's need quick draw.  The high fire rate couples with extended mags.  The foregrip will be necessary also due to that very high fire rate.
_________________



Posts

: 5771


Join date

: 2010-02-25


Age

: 37


Location

: Oklahoma City


GamerTag

: S7 Coolhand




Similar topics
---
Permissions in this forum:
You
cannot
reply to topics in this forum