The report comes from the same source on 
NeoGAF
 that claimed the company was looking into 
releasing a number of new Xbox One consoles, including a limited edition Titanfall model and the white employee-only version
.
Please note that none of the below statements have been confirmed by Microsoft. IGN has reached out to try and verify what we can, but until then do not take any of the below as fact.
The source claims that 
Halo 2
 Anniversary is in the works for Xbox One and will be released on November 11 this year in two special editions. The first will be a standard Collector's Edition that comes with beta access to Halo 5 and a Halo TV series (not 
the one rumoured to be directed by Neill Blomkamp
). The second is a War Collection, which supposedly comes with everything from the Collector's Edition as well as Xbox One ports of 
Halo 3
 and 
Halo 4
.
Elsewhere, the source claims that we're unlikely to see anything of 
Crackdown
 3 this year but it's on the way, scheduled for release in 2016. A new 
Forza Horizon
 is meant to come autumn of this year, along with 
Sunset Overdrive
, while 
Quantum Break
 will be out at Christmas.
2015 will allegedly see 
Fable Legends
 in summer and also the release of Halo 5 following beta in November 2014 (this is interesting, as 
last we heard Halo 5 was still on track for release this year
). The insider also revealed that Black Tusk Studios will probably need two and a half years to 
produce a new Gears of War game
, 
and the team's cancelled project was supposedly called "Shangheist"
. Titanfall DLC is meant to be coming 45 days after release, then another batch 120 days after release.
Brigadier General





Posts

: 10487


Join date

: 2008-11-10


Age

: 30


Location

: El Paso Tx


GamerTag

: S7 Sticky



If its a re skin like the first one I'm going to be pissed.
_________________
Please Excuse My Panzish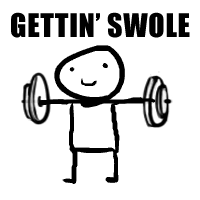 "Dream as if you'll live forever. Live as if you'll die tomorrow." James Dean
Sergeant Major





Posts

: 1821


Join date

: 2010-02-25


Age

: 25


Location

: Kansas City, MO


GamerTag

: XBOX: S7 Panzer STEAM: TinCrow



Ya I saw this on the Internet. Rumored from an xbox worker that halo2 championship ed will be out in nov which will include a beta for halo5. Also rumored that the white xb1 will be released then also. And a 1 terabytes xb1 released in dec
Colonel





Posts

: 3113


Join date

: 2010-02-26


Age

: 41


Location

: Tulsa, Oklahoma


GamerTag

: S7 DROOPY



I'd buy Halo 2 for the Halo 5 beta. I miss playing H2 online with friends.
_________________
Clan History: R6 Vegas XO, Chromehounds XO, GoW 1 GC, Homefront XO, GoW 3 GC, Halo 4 GC, COD Ghosts Warrant Officer
***Pwning OC since 2/5/2006
Colonel





Posts

: 7924


Join date

: 2010-02-28


Age

: 28


Location

: Spokane, WA


GamerTag

: AtrumX




---
Permissions in this forum:
You
cannot
reply to topics in this forum