I made it out to see the new Hobbit this morning, and it is so much better than the first. I really liked it- even all the departures from the book work really well to keep the story flowing and interesting. (the "She-Elf is great). It also has some of the best action scenes put to film, and when you see the river scene you will know what I'm talking about. A great movie worth your 3 hours of time, but the ending is a bit of a downer with the next movie being a year away (think the Empire Strike Back, or even more recently Catching Fire). 


~mrmiller
Brigadier General





Posts

: 6144


Join date

: 2008-03-19


Location

: Oklahoma


GamerTag

: mrmiller



Next movie is out this coming summer, so half a year!

I really liked it, went to a double feature and saw both. All the book departures fit in with the tolkien universe. I really liked the references to events from the silmarillion (Glaurung, dwarves and gil-galad, etc). I doubt hardly anyone else notices them, but they're referencing actual content tolkien wrote, which is probably why it goes along with the story so well.
_________________
Clan History: R6 Vegas XO, Chromehounds XO, GoW 1 GC, Homefront XO, GoW 3 GC, Halo 4 GC, COD Ghosts Warrant Officer
***Pwning OC since 2/5/2006
Colonel





Posts

: 7924


Join date

: 2010-02-28


Age

: 28


Location

: Spokane, WA


GamerTag

: AtrumX



Yeah I enjoyed the movie as well. My only complaint is the random use of water camera footage in the barrel river scene, not sure what they were thinking using that footage in small spurts.
_________________
Please Excuse My Panzish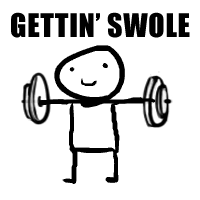 "Dream as if you'll live forever. Live as if you'll die tomorrow." James Dean
Sergeant Major





Posts

: 1821


Join date

: 2010-02-25


Age

: 25


Location

: Kansas City, MO


GamerTag

: XBOX: S7 Panzer STEAM: TinCrow



No spoilers...going to see this one.
_________________
Colonel





Posts

: 5700


Join date

: 2008-03-18


Age

: 47


Location

: Upper Marlboro, Maryland


GamerTag

: S7 K1ll3rKlown



great movie. Ending had me cursing at the screen.

Smaug was a boss
Clan Advisor





Posts

: 1510


Join date

: 2008-03-27


Age

: 35


Location

: Houston, TX


GamerTag

: S7 Nate64D




---
Permissions in this forum:
You
cannot
reply to topics in this forum