Some gameplay mixed in that I hadn't seen yet...


Sergeant Major





Posts

: 3258


Join date

: 2011-11-10


Age

: 42


Location

: Austin, TX


GamerTag

: OneBadHuskerFan



Yeah that game looks awesome so glad its on the PC.
_________________
Please Excuse My Panzish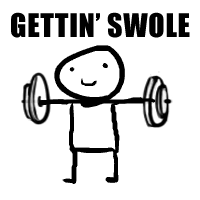 "Dream as if you'll live forever. Live as if you'll die tomorrow." James Dean
Sergeant Major





Posts

: 1821


Join date

: 2010-02-25


Age

: 25


Location

: Kansas City, MO


GamerTag

: XBOX: S7 Panzer STEAM: TinCrow



That's true, so I wouldn't necessarily need an Xbone to play this exclusive.  Still need time to watch these videos when the kiddo isn't asleep.
_________________
~~Wife: Yup, I'd shoot you in the leg, cuz then we'd have a crawler.~~
~~Star Wars is like Dirty Dancing for dudes. Nobody puts Chewbacca in a corner, okay?~~
XBL GT: S7 SockPuppet / 
PSN ID: DeadSockPuppet
Current  Command: None
Clan Command History: Gears of War 3 XO, MW3 Warrant Officer W2
Current PS4 Games: Diablo 3, Fortnite BT, The Division
Current Xbox 360 Games: None
Catch me playing on twitch.tv/deadsockpuppet
Sergeant Major





Game Command

: GOW3 XO, MW3 W2


Posts

: 6782


Join date

: 2010-03-01


Age

: 38


Location

: Hudsonville, MI


GamerTag

: S7 SockPuppet / DeadSockPuppet



Despite the fact that EA has a hand in this cookie jar, this game does look pretty sweet.   It's nice to see a dev make basically a future version of BF where your tanks are titans (like they said) and that you pretty much get multiple games with titan v titan, pilot v pilot, and pilot v titan and that they designed the maps to account for the size and speed of both the titans and the pilots.
_________________
~~Wife: Yup, I'd shoot you in the leg, cuz then we'd have a crawler.~~
~~Star Wars is like Dirty Dancing for dudes. Nobody puts Chewbacca in a corner, okay?~~
XBL GT: S7 SockPuppet / 
PSN ID: DeadSockPuppet
Current  Command: None
Clan Command History: Gears of War 3 XO, MW3 Warrant Officer W2
Current PS4 Games: Diablo 3, Fortnite BT, The Division
Current Xbox 360 Games: None
Catch me playing on twitch.tv/deadsockpuppet
Sergeant Major





Game Command

: GOW3 XO, MW3 W2


Posts

: 6782


Join date

: 2010-03-01


Age

: 38


Location

: Hudsonville, MI


GamerTag

: S7 SockPuppet / DeadSockPuppet



Clan Advisor





Posts

: 1510


Join date

: 2008-03-27


Age

: 35


Location

: Houston, TX


GamerTag

: S7 Nate64D




---
Permissions in this forum:
You
cannot
reply to topics in this forum