http://www.neogaf.com/forum/showthread.php?t=578141
- Xbox One, PC
- Xbox 360 version developed by someone else
- Planned to target current gen, but realized that they couldn't run it
- Started to look into next gen and the answer they got from Microsoft intrigued them
- They said they needed to focus on fewer hardware. In the future they are open to more. They don't specify if it would be this project or another.
- Plan to use Microsoft's Cloud for dedicated servers and physics and AI calculations
- Campaign Multiplayer, "traditional" multiplayer mode, and a "One-Player Mode".
- Spring 2014 Release Date
- There are a good amount of screens. In my opinion it visually looks pretty nice.
- First person shooter
- "Mech" and ground combat
- "Mech's" are called Titans.
- They want these Titans to feel fast. They can dodge etc.
- If you don't want to pilot the Titan you can have it follow you, killing people as it goes along.
- Player characters are called Pilots (male and female)
- They are extremely agile. Can run on walls, multiple jumps.
- They can take down Titans. Jumping on them and shooting the "brain".
- You need to be cunning as a pilot. "Hit and fade" tactics is the term the game director uses.
- Pilots come equipped with a variety of weapons. Pistol, Assault Rifle, Anti-Titan Rocket Launcher, data knife used to hack AI characters into joining you.
- There are AI enemies on the maps.
- You survive longer than in COD. Making it more welcoming to newcomers.
- Source Engine. Building new engine = too much time.
- Source gives them 60 fps
- Modified Source - "Rewriting major portions of it".
- Article talks about the process of forming the team, being fired, prototyping ideas etc. I recommend reading it.
- Going for a District 9 or Blade Runner vibe.
- Integrate memorable single player moments into a multiplayer game.
- Storytelling style will be more Left 4 Dead.
- Humans segregated between Earth and frontier planets. Corporation trying to take the resources of these frontier people.
- Progression system. No details yet
Sergeant Major





Posts

: 3258


Join date

: 2011-11-10


Age

: 42


Location

: Austin, TX


GamerTag

: OneBadHuskerFan



First thing I thought of was Attack on Titan. Which would make an epic video game.
_________________
Clan History: R6 Vegas XO, Chromehounds XO, GoW 1 GC, Homefront XO, GoW 3 GC, Halo 4 GC, COD Ghosts Warrant Officer
***Pwning OC since 2/5/2006
Colonel





Posts

: 7924


Join date

: 2010-02-28


Age

: 28


Location

: Spokane, WA


GamerTag

: AtrumX



...And movie. But this looks cool too, from what I saw.
_________________
"Console A sucks! Console B is way better and never has problems!
I don't know how to build a cheap PC that out performs both! Rabble rabble!!"

Current PS4 Games: Dirt, Paragon, Fallout 4, Dark Souls 3
Current Clan Rank: Clan Adviser

Clan Founder (aka DarkHorse)
Clan Advisor





Posts

: 8557


Join date

: 2008-03-21


Age

: 38


Location

: Kosciusko, MS


GamerTag

: PSN: Interseptor_



AtrumX wrote:First thing I thought of was Attack on Titan. Which would make an epic video game.
same here
Brigadier General





Posts

: 10487


Join date

: 2008-11-10


Age

: 30


Location

: El Paso Tx


GamerTag

: S7 Sticky



_________________
Please Excuse My Panzish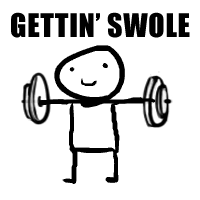 "Dream as if you'll live forever. Live as if you'll die tomorrow." James Dean
Sergeant Major





Posts

: 1821


Join date

: 2010-02-25


Age

: 25


Location

: Kansas City, MO


GamerTag

: XBOX: S7 Panzer STEAM: TinCrow



i've been waiting for a good mech game. I hope this is it
Clan Advisor





Posts

: 1510


Join date

: 2008-03-27


Age

: 35


Location

: Houston, TX


GamerTag

: S7 Nate64D




---
Permissions in this forum:
You
cannot
reply to topics in this forum