New Call of Duty slated for 2013
As we've come to expect, Activision has announced that a new entry in the Call of Duty franchise will be released this year. The news comes via Activision's latest earnings call, during which CFO Dennis Durkin said, "The Call of Duty franchise continues to set the bar for innovation, and we expect the new Call of Duty game in development for 2013 to raise that bar even higher."

Durkin didn't offer further details, such as available platforms or expected release dates. Presumably, it will land on Xbox 360, PS3, PC and Wii U. It's also widely expected that both Sony and Microsoft will launch new consoles this year, so it's possible we might see the first next-gen iteration of Activision's gargantuan franchise. As for the release date, we're going to go out on a limb and guess November.

The most recent entry in the series, Call of Duty: Black Ops 2 (pictured), helped push Activision's profits last year, making 2012 the most successful year in the company's history.
In other breaking news, water is wet, the sky is Blue, and Sticky's mom is easy.
The rumor is it's MW4. I can even predict the launch date - Nov. 12. That's the Tuesday on the week of Veterans Day, just like every year. The real breaking news would be if they were NOT making a new COD or if Klown showed up for a Forza event.
~mrmiller
Brigadier General





Posts

: 6144


Join date

: 2008-03-19


Location

: Oklahoma


GamerTag

: mrmiller



S7 mrmiller wrote:
Sticky's mom is easy.
~mrmiller

http://sacredseven.prodiscussion.net/u38
_________________
Clan History: R6 Vegas XO, Chromehounds XO, GoW 1 GC, Homefront XO, GoW 3 GC, Halo 4 GC, COD Ghosts Warrant Officer
***Pwning OC since 2/5/2006
Colonel





Posts

: 7924


Join date

: 2010-02-28


Age

: 28


Location

: Spokane, WA


GamerTag

: AtrumX



I heard that Lion-O makes a cameo appearance in this one.
Sergeant Major





Posts

: 1800


Join date

: 2012-04-24


Age

: 27


GamerTag

: Xpert2010



yeah, I'm officially done.
No more for me.
_________________
Colonel





Posts

: 5700


Join date

: 2008-03-18


Age

: 47


Location

: Upper Marlboro, Maryland


GamerTag

: S7 K1ll3rKlown



GTA V will be out by then, right? So, who cares?
Sergeant Major





Posts

: 3130


Join date

: 2010-02-26


Age

: 29


Location

: Leeds, UK


GamerTag

: S7 Epic DDN



I think you're right about the date Miller because they usually like a special date and that would be 11/12/13.
_________________
~~Wife: Yup, I'd shoot you in the leg, cuz then we'd have a crawler.~~
~~Star Wars is like Dirty Dancing for dudes. Nobody puts Chewbacca in a corner, okay?~~
XBL GT: S7 SockPuppet / 
PSN ID: DeadSockPuppet
Current  Command: None
Clan Command History: Gears of War 3 XO, MW3 Warrant Officer W2
Current PS4 Games: Diablo 3, Fortnite BT, The Division
Current Xbox 360 Games: None
Catch me playing on twitch.tv/deadsockpuppet
Sergeant Major





Game Command

: GOW3 XO, MW3 W2


Posts

: 6782


Join date

: 2010-03-01


Age

: 38


Location

: Hudsonville, MI


GamerTag

: S7 SockPuppet / DeadSockPuppet



Activision and EA must be roommates they are just dishing out the roster updates each year.

In other news I can't wait for Bioshock Infinity, Company of hero 2 , and Metro Last Light. I might pick up a copy of GTA V but im saving up to build myself a computer so we will see.
_________________
Please Excuse My Panzish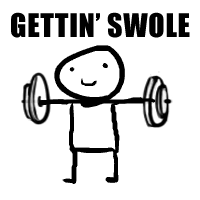 "Dream as if you'll live forever. Live as if you'll die tomorrow." James Dean
Sergeant Major





Posts

: 1821


Join date

: 2010-02-25


Age

: 25


Location

: Kansas City, MO


GamerTag

: XBOX: S7 Panzer STEAM: TinCrow



AtrumX wrote:

S7 mrmiller wrote:
Sticky's mom is easy.
~mrmiller

http://sacredseven.prodiscussion.net/u38
true story
Clan Advisor





Posts

: 1510


Join date

: 2008-03-27


Age

: 35


Location

: Houston, TX


GamerTag

: S7 Nate64D




---
Permissions in this forum:
You
cannot
reply to topics in this forum