I just watched the movie today and have some questions for those of you who read the comics and know the story. I did not read the comics back in the day and only know the story from the movies.
Which movie is more acurate to the comics the most recent one or the 02 one with Tobey Maguire?

They have similarities but are very different with the lizard and the green goblin.
_________________
Clan Founder
We are a brotherhood bound by honor, our strength is in our numbers, we are S7!
Brigadier General





Posts

: 6514


Join date

: 2008-03-18


Age

: 39


Location

: Shrewsbury, MA


GamerTag

: S7 OC



Haven't seen the new one, nor did I read the comics but I heard this one is closer to he comics and that's why Parker has a different log interest because this one was supposed to be before MJ.
_________________
~~Wife: Yup, I'd shoot you in the leg, cuz then we'd have a crawler.~~
~~Star Wars is like Dirty Dancing for dudes. Nobody puts Chewbacca in a corner, okay?~~
XBL GT: S7 SockPuppet / 
PSN ID: DeadSockPuppet
Current  Command: None
Clan Command History: Gears of War 3 XO, MW3 Warrant Officer W2
Current PS4 Games: Diablo 3, Fortnite BT, The Division
Current Xbox 360 Games: None
Catch me playing on twitch.tv/deadsockpuppet
Sergeant Major





Game Command

: GOW3 XO, MW3 W2


Posts

: 6782


Join date

: 2010-03-01


Age

: 38


Location

: Hudsonville, MI


GamerTag

: S7 SockPuppet / DeadSockPuppet



I don't think this is closer to the Comics. Then again, there are different comics with different storylines. The whole part about Peters family and all of that which underlines this movie and its potential sequels are new to me.

~mrmiller
Brigadier General





Posts

: 6144


Join date

: 2008-03-19


Location

: Oklahoma


GamerTag

: mrmiller



I haven't seen the new one, but I know the Lizard shows up in the comics well before Green Goblin. Both are common enemies of Spidey often appearing in video games. the Tobey McGuire movies were a very family friendly series with Parker being a loveable goofy dork. The new series is supposed to show Parker as more of a brooding nerd that is not nearly a socially inept as the previous incarnation. Nice to see Gwen Stacy as the love interest - she is much cooler and sexier than MJ, and Spidey keeps his cool around her more. I was surprised they rebooted so soon but it seems they are really bringing a different take to it. I would guess the reboot is more authentic.
_________________



Posts

: 5771


Join date

: 2010-02-25


Age

: 37


Location

: Oklahoma City


GamerTag

: S7 Coolhand



I don't want to spoil the new movie for those who haven't seen it, but this Spiderman has more to his backstory than just being bit by a radioactive spider. That's the take I don't think is true to the original.

~mrmiller
Brigadier General





Posts

: 6144


Join date

: 2008-03-19


Location

: Oklahoma


GamerTag

: mrmiller



Either way the new spider man is infinitely better as a movie.
_________________
Clan History: R6 Vegas XO, Chromehounds XO, GoW 1 GC, Homefront XO, GoW 3 GC, Halo 4 GC, COD Ghosts Warrant Officer
***Pwning OC since 2/5/2006
Colonel





Posts

: 7924


Join date

: 2010-02-28


Age

: 28


Location

: Spokane, WA


GamerTag

: AtrumX



The difference between Amazing and Regular Spider man is the story and how its connected to the comics. The amazing SM fallows the comics closely and takes the view of Peter Parker when he is in college and even before he meets Mary Jane because Gwen Stacy ( played by Emma Stone ) was Peter Parker's original/first girlfriend. The next big villain for the amazing spider man to face should be Venom, if its fallowing the comics. If anyone feels like correcting me I might not be 100% correct I just did some digging after I saw the movie in theaters so I thought I might have the right answers. Also if you didn't know spider man has 31 alliterative versions, like spider girl, universal spider man ,etc..
_________________
Please Excuse My Panzish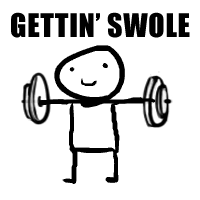 "Dream as if you'll live forever. Live as if you'll die tomorrow." James Dean
Sergeant Major





Posts

: 1821


Join date

: 2010-02-25


Age

: 25


Location

: Kansas City, MO


GamerTag

: XBOX: S7 Panzer STEAM: TinCrow




---
Permissions in this forum:
You
cannot
reply to topics in this forum