To all clan members that have "Not" commanded a supported game:
Time to step up to the plate. All of us "Reds" and Yellows" have commanded multiple games in the past. The truth of the matter is...we're getting old and tired and would like to see some of the younger and newer members show us what they have. If you care about the success of a game and the clan as a whole and have ever thought about running a supported game in the past....now is the time. You have the utmost support of all the veterans of S7.
S7 OC wrote:Congrats Atrum can't wait to get some halo in with you and the guys. I also can't wait to see what type of stuff you come up with.


Droopy is right guys a GC will be in charge of the game to run practices / events...... but they will have alot of support from the CC (Reds) the CO (yellows) and other veteran guys in the the clan. Plus you will be able to apoint a second in command and other guys to help you lead this clan in Black ops 2. The help will be there for you. If you are going to be playing Black Ops 2 as your only main game you may want to think about stepping up and giving this a shot. I will tell you this if you think you may be interested talk with either a "red" or a one of the Vets and if you are going to try to go for it send PM an Application to Miller, OC or Interceptor. The sooner the better so we can make a decision with all the "Reds" on who should be GC of Black Ops 2 before the game comes out.
S7 K1ll3rKlown wrote:Same here Droopy.
I will be there to assist you guys in anything you need. Real life is REAL busy for me right now, but I certainly would like to see the newer guys submit a request to lead the games. New blood, fresh eyes, and unchartered hunger is good for any clan. We need you guys to be willing to step forward (win, lose, or draw) and put your name in the hat as GC for this game and many more to come. You'll have tons of support!!
S7 DROOPY wrote:Congrats on GC ATRUM,
GC=Guy who plays the game a bunch, so you new guys that play are going to BLKOP2 a lot might want to try GC, Ill be ther to help and so will the othey yellow and reds. I would do it but RL is too busy for me now.
_________________
Colonel





Posts

: 2127


Join date

: 2008-03-26


Age

: 54


Location

: Xperts Mom's House


GamerTag

: Uncle Charles



Come on....You'll get a brand new title and insignia

_________________
Colonel





Posts

: 2127


Join date

: 2008-03-26


Age

: 54


Location

: Xperts Mom's House


GamerTag

: Uncle Charles



Well, said Charles (and company). If you have been interested in helping the clan and being more active now is the time. Send in those apps! It's a great opportunity and a lot of fun. We would love to see some of the new guys step up and help out.
_________________
"Console A sucks! Console B is way better and never has problems!
I don't know how to build a cheap PC that out performs both! Rabble rabble!!"

Current PS4 Games: Dirt, Paragon, Fallout 4, Dark Souls 3
Current Clan Rank: Clan Adviser

Clan Founder (aka DarkHorse)
Clan Advisor





Posts

: 8557


Join date

: 2008-03-21


Age

: 38


Location

: Kosciusko, MS


GamerTag

: PSN: Interseptor_



Believe me i would love to be GC of BOPS2 but my work schedule kinda gets in the way for me to do so. I would not want that responsibility if i cant give 100 percent to the clan and the game itself. I do play alot when i can but i dont feel i can give it the time it deserves.
Sergeant Major





Posts

: 232


Join date

: 2011-10-22


Age

: 47


Location

: Beebe, Arkansas


GamerTag

: S7 ROWDYFLASH



am just here for the free taco =)

all kidding aside

EVERY ONE IS WELCOME TO APPLY!!!


and like all the post before your in charge of the game and will have the full support/help of both cc and co reds/yellows

and you will be able to see the secret squarel topics =)
Brigadier General





Posts

: 10487


Join date

: 2008-11-10


Age

: 30


Location

: El Paso Tx


GamerTag

: S7 Sticky



I would like to command a game but I haven't even turned my Xbox on in the past 3-4 months been to busy and to poor to buy games. I don't even have Xbox live gold membership
_________________
Please Excuse My Panzish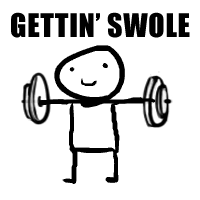 "Dream as if you'll live forever. Live as if you'll die tomorrow." James Dean
Sergeant Major





Posts

: 1821


Join date

: 2010-02-25


Age

: 25


Location

: Kansas City, MO


GamerTag

: XBOX: S7 Panzer STEAM: TinCrow



If I had the time we'd have a CS team out there pwning noobs, but alas...

Sergeant Major





Posts

: 3130


Join date

: 2010-02-26


Age

: 29


Location

: Leeds, UK


GamerTag

: S7 Epic DDN




---
Permissions in this forum:
You
cannot
reply to topics in this forum