I only bought 3 because they are $$ and I got them 50% off, zazzle run 50% off sales about once a month,I'll post up on the DOTD thread.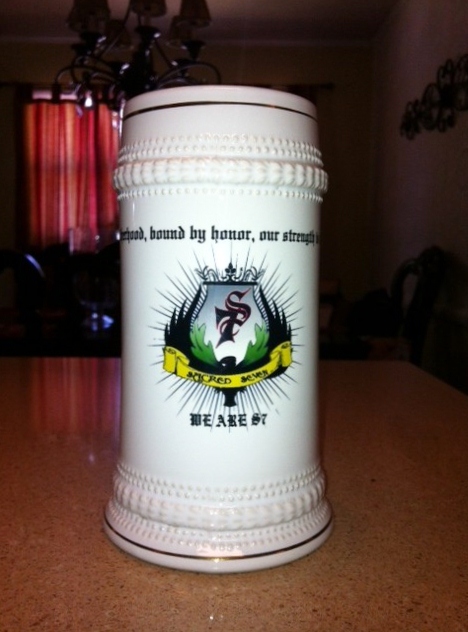 the steins have our motto on them and a logo I made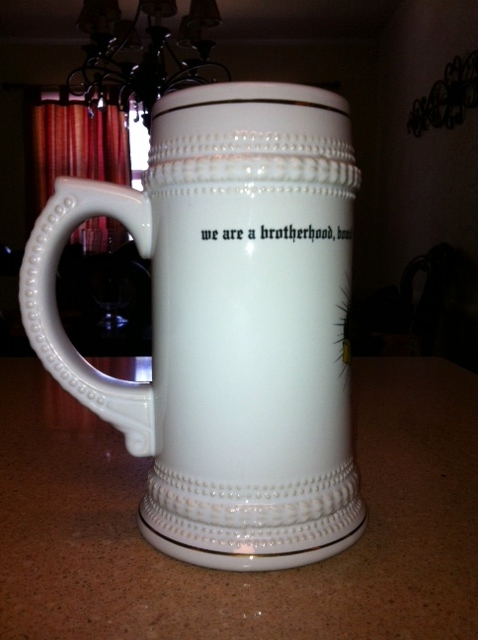 _________________

Colonel





Posts

: 3107


Join date

: 2010-02-26


Age

: 41


Location

: Tulsa, Oklahoma


GamerTag

: S7 DROOPY



Those are pretty sweet. I do like that the prizes in the vault keep changing. It makes them more valuable and draws people out and motivates them to compete for the limited edition items.
_________________
~~Wife: Yup, I'd shoot you in the leg, cuz then we'd have a crawler.~~
~~Star Wars is like Dirty Dancing for dudes. Nobody puts Chewbacca in a corner, okay?~~
XBL GT: S7 SockPuppet / 
PSN ID: DeadSockPuppet
Current  Command: 1st Time Daddy
Clan Command History: Gears of War 3 XO, MW3 Warrant Officer W2
Current PS4 Games: The Division
Current Xbox 360 Games: None
Catch me playing on twitch.tv/deadsockpuppet
Check out this great site shadetechradio.com

Sergeant Major





Game Command

: GOW3 XO, MW3 W2


Posts

: 6778


Join date

: 2010-03-01


Age

: 37


Location

: Hudsonville, MI


GamerTag

: S7 SockPuppet / DeadSockPuppet



Droopy those. Look awsome. Nice job on the crest. Awsome prize
_________________
Clan Founder
We are a brotherhood bound by honor, our strength is in our numbers, we are S7!
Brigadier General





Posts

: 6506


Join date

: 2008-03-18


Age

: 39


Location

: Shrewsbury, MA


GamerTag

: S7 OC




Similar topics
---
Permissions in this forum:
You
cannot
reply to topics in this forum