Enjoy

http://www.youtube.com/watch?v=SDV-t5sgDgI&feature=youtu.be
_________________
Please Excuse My Panzish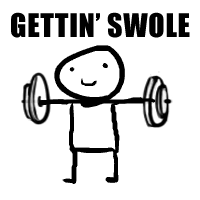 "Dream as if you'll live forever. Live as if you'll die tomorrow." James Dean
Sergeant Major





Posts

: 1820


Join date

: 2010-02-25


Age

: 25


Location

: Kansas City, MO


GamerTag

: XBOX: S7 Panzer STEAM: TinCrow



Looks pretty sweet. I've gotta catch up and watch Thor and Captain American so I have the background stories... I wasn't into that comic series as a kid so I don't know what's going on.
_________________
~~Wife: Yup, I'd shoot you in the leg, cuz then we'd have a crawler.~~
~~Star Wars is like Dirty Dancing for dudes. Nobody puts Chewbacca in a corner, okay?~~
XBL GT: S7 SockPuppet / 
PSN ID: DeadSockPuppet
Current  Command: 1st Time Daddy
Clan Command History: Gears of War 3 XO, MW3 Warrant Officer W2
Current PS4 Games: The Division
Current Xbox 360 Games: None
Catch me playing on twitch.tv/deadsockpuppet
Check out this great site shadetechradio.com

Sergeant Major





Game Command

: GOW3 XO, MW3 W2


Posts

: 6775


Join date

: 2010-03-01


Age

: 37


Location

: Hudsonville, MI


GamerTag

: S7 SockPuppet / DeadSockPuppet



Capt. America was really cool. I didn't care for the movie Thor much, but I did like the character and he should be good in the Avengers.

Not Marvel/Avengers, but Green Lantern comes out on video Friday, and I really liked it too.

~mrmiller
_________________
We are a brotherhood bound by honor, our strength is in our numbers, we are S7!
*General Disclaimer- I can't type or spell
Clan Founder
Brigadier General





Posts

: 6143


Join date

: 2008-03-19


Location

: Oklahoma


GamerTag

: mrmiller



---
Permissions in this forum:
You
cannot
reply to topics in this forum