Page 2 of 2 •

1, 2

Finally finished my first playthrough with Magus last night. Fantastic game. Not without it's faults but it is really fun, deep and well produced overall. One of my favorites so far this year and definitely worth the money.

Not I am going to play through it again to try and max out my character.
_________________
"Console A sucks! Console B is way better and never has problems!
I don't know how to build a cheap PC that out performs both! Rabble rabble!!"

Current PS4 Games: Dirt, Paragon, Fallout 4, Dark Souls 3
Current Clan Rank: Clan Adviser

Clan Founder (aka DarkHorse)
Clan Advisor





Posts

: 8557


Join date

: 2008-03-21


Age

: 38


Location

: Kosciusko, MS


GamerTag

: PSN: Interseptor_



I have mine ranked up, but still want to play as I liked it that much. Finding level 50 weapons is great! There was supposed to be some DLC this month, but I think it was moved back.

~mrmiller
Brigadier General





Posts

: 6144


Join date

: 2008-03-19


Location

: Oklahoma


GamerTag

: mrmiller



Damage - the amount you do when hitting as zombie
Force - the amount of force applied giving you a higher chance of hitting them around
Durability - How long it will last the ware and tare of zombie killing
Maneuverability - how fast you can swing it ( later in the game you get some weapons that take forever to swing but do a sh1t tone of damage ).

I already beat the game and loved it. I would recommend playing Sam B for your first play through. His survivability stats are unmatched.
_________________
Please Excuse My Panzish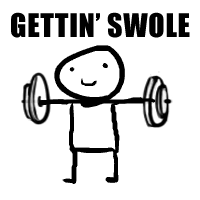 "Dream as if you'll live forever. Live as if you'll die tomorrow." James Dean
Sergeant Major





Posts

: 1821


Join date

: 2010-02-25


Age

: 25


Location

: Kansas City, MO


GamerTag

: XBOX: S7 Panzer STEAM: TinCrow



Page 2 of 2 •

1, 2

---
Permissions in this forum:
You
cannot
reply to topics in this forum