They're called "dragon shouts," and they're extremely powerful enhancements to your other combat powers which you invoke by -- you guessed it -- shouting certain sets of three words from a long forgotten Draconic language that you and few others can comprehend.... Players will collect these power words by slaying dragons and absorbing their power, or by finding and deciphering ancient runes hidden in the depths of the deepest dungeons.
_________________
Clan History: R6 Vegas XO, Chromehounds XO, GoW 1 GC, Homefront XO, GoW 3 GC, Halo 4 GC, COD Ghosts Warrant Officer
***Pwning OC since 2/5/2006
Colonel





Posts

: 7924


Join date

: 2010-02-28


Age

: 28


Location

: Spokane, WA


GamerTag

: AtrumX



Bruce Campbell, Army of Darkness -
Clatto Verata N... Necktie... Neckturn... Nickel... It's an "N" word, it's definitely an "N" word! Clatto... Verata... N-
[coughs]
_________________
"Console A sucks! Console B is way better and never has problems!
I don't know how to build a cheap PC that out performs both! Rabble rabble!!"

Current PS4 Games: Dirt, Paragon, Fallout 4, Dark Souls 3
Current Clan Rank: Clan Adviser

Clan Founder (aka DarkHorse)
Clan Advisor





Posts

: 8557


Join date

: 2008-03-21


Age

: 38


Location

: Kosciusko, MS


GamerTag

: PSN: Interseptor_



I have the newest game informer I will post the Skyrim section when I have time to take pictures.
_________________
Please Excuse My Panzish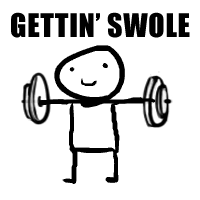 "Dream as if you'll live forever. Live as if you'll die tomorrow." James Dean
Sergeant Major





Posts

: 1821


Join date

: 2010-02-25


Age

: 25


Location

: Kansas City, MO


GamerTag

: XBOX: S7 Panzer STEAM: TinCrow




---
Permissions in this forum:
You
cannot
reply to topics in this forum